Our past clients have enjoyed tremendous success from our projects.

Average Power Savings
71.68%
Do you want to save too?
How we do it:
Create an Energy Audit
Discuss implementation costs
Implement Projects
Clients Save Money
CO2 reduction*
113.432344 tonnes
Power Savings*
83,470.796 kWH
*estimated sum value for all customers since Feb 19th, 2021
Average Client Savings



Cost Recovery

Time to Recover Cost: 2.5 years
Annual Cost Recovery: 40.88%



After 2.5 years clients enjoy 40.88% of project cost as PROFIT




Clients reduce Energy Consumption by 67.30%



Please note that these are average estimate values for all our clients. Individual project details might vary.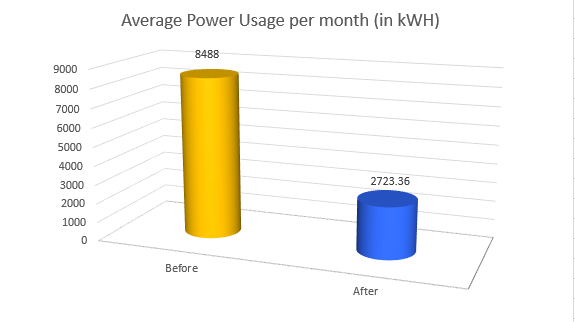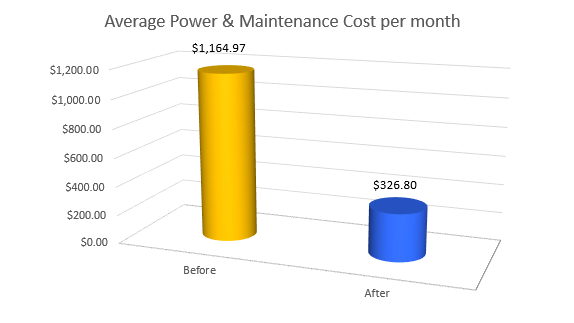 Checkout some of our client's projects & savings
New LED Lights for Grocery store
Reduced power usage by 70%
Saving $593 per month